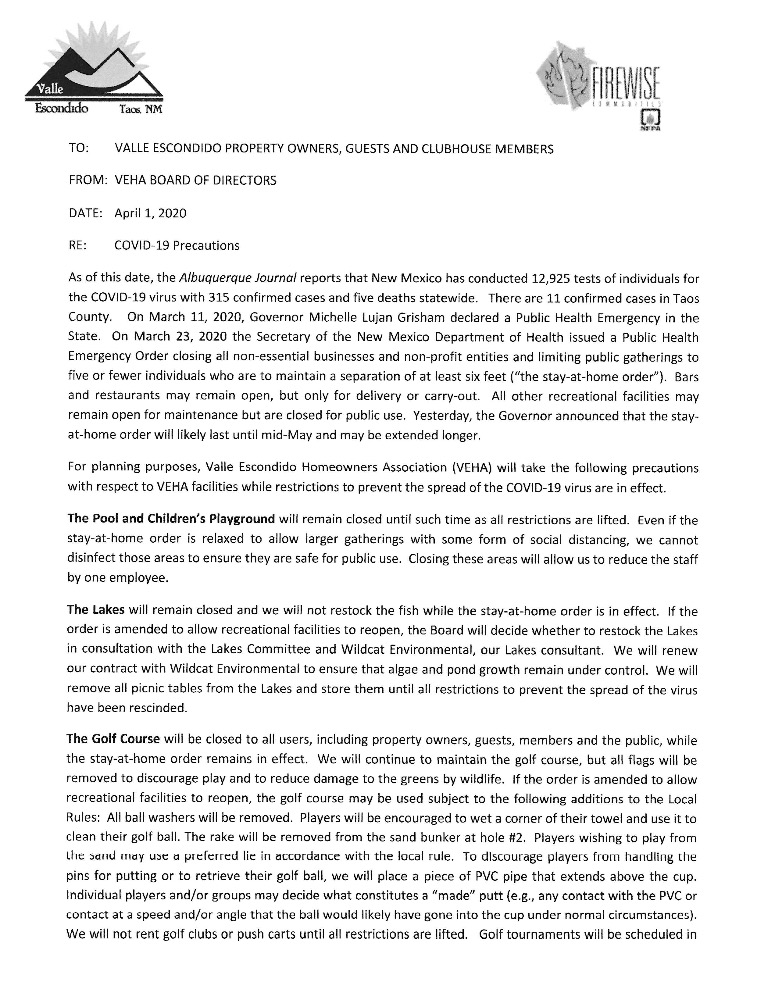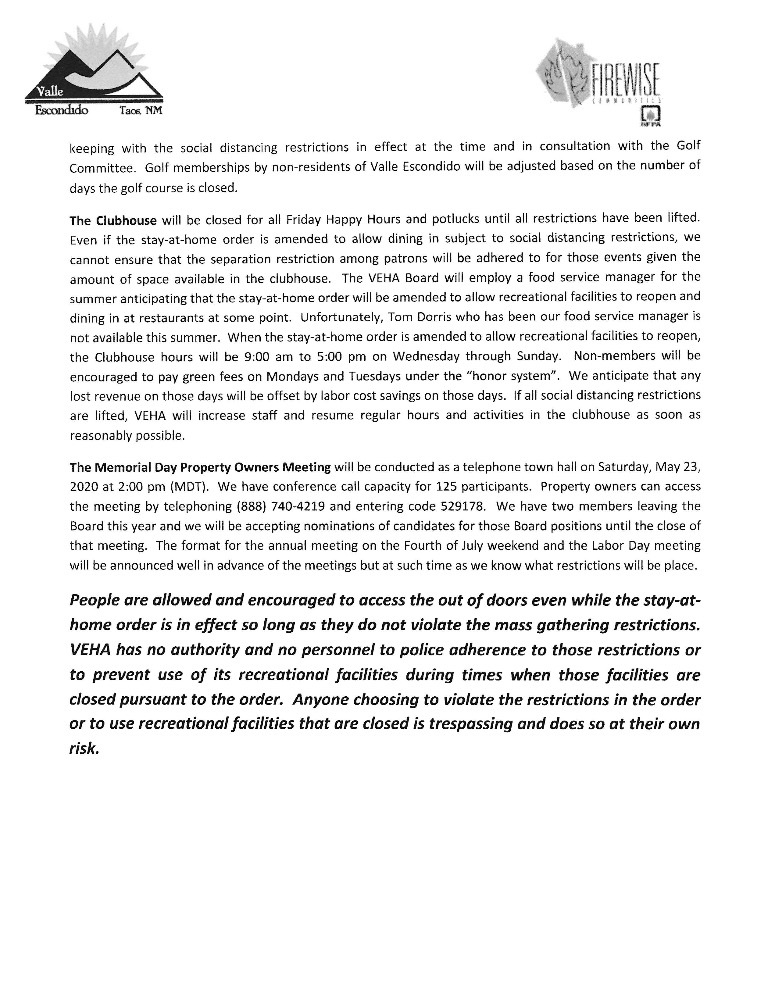 Earlier in March 2020, VEHA's board approved two new policies and a rule change that were required or recommended by VEHA's  insurance carriers.  The new policies and the revised rules have been added to VEHA's website in the "Homeowners" section under "Governing Documents."  The policies relate to discrimination and sexual harassment and to the use of VEHA computers and internet service.  The rule change requires special event liability insurance for large event rentals of VEHA's facilities.  There changes will be addressed in the next VEHA newsletter and also at the annual meeting.

Valle Escondido, Spanish for Hidden Valley, is a northern New Mexico community nestled in the Sangre de Cristo mountains at an elevation of about 8500 feet. The community is made up of permanent and part-time residents with a variety of interests and backgrounds who share a love of t
his place. Besides the beautiful scenery and weather,  Valle Escondido is a perfect place for golf and has a nine-hole course which is open to the public. The "walking-only" course is great for all levels of players. Watering is restricted to the tee boxes and the greens, leaving the fairways to rely on mother nature for water. The whole course is groomed and maintained to insure it plays as well as possible. This type of maintenance respects the environment as well as the history of the sport.  The Clubhouse, with a full bar and a deli operation, is a welcome oasis after a round or anytime you want food, drinks and fun.  Come play with us!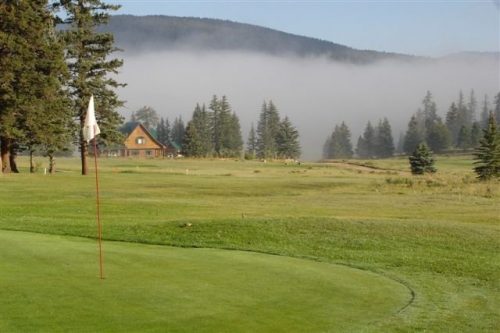 Click here for a Map of the area.

 For information about what is happening in the
Taos Canyon neighborhood visit
http://www.taoscanyon.org


Stay current on Valle Escondido Golf Course and Clubhouse events by subscribing to our email list.




  HOMEOWNERS' INFO 
Check the white board outside the clubhouse for the slash pile status.   

QuickLinks

Click

Homeowners

under

Pages

at the top right of this page for more info