You'll find us on the Enchanted Circle!
                     


WELCOME BACK POTLUCK!
NO THEME BUT GOOD FOOD AND GREAT FRIENDS. 
Saturday 6/3
Happy Hour 5:30
Potluck 6:00


We're open for business! Come play a round of golf, eat at the clubhouse and  enjoy the beauty of the mountains in Valle Escondido! 
******************************
Homeowners:
Summer is a busy time for us! The Fourth of July is not far off and that means electing new board members to our Board of Directors. This year we have 3 women stepping up to do their part to keep our little slice of heaven running! From water issues, road maintenance, employees hired and running the club house and golf course to the solvency of our community these board members work hard to keep all of us safe and secure in the Sangre de Cristos. The ladies are: Lindsey Januskeiwcz, Kendra Powell and Kathy DeLucas. 

The election will be held on the Fourth of July weekend. In June, you will receive your ballot in the mail with more information about each of these women. Please read about them and find out why they want to volunteer to serve on our board. You'll be able to mail your ballot in or drop it off at the clubhouse. 

Pardon our mess, we're rebuilding a new patio.  Here is the concept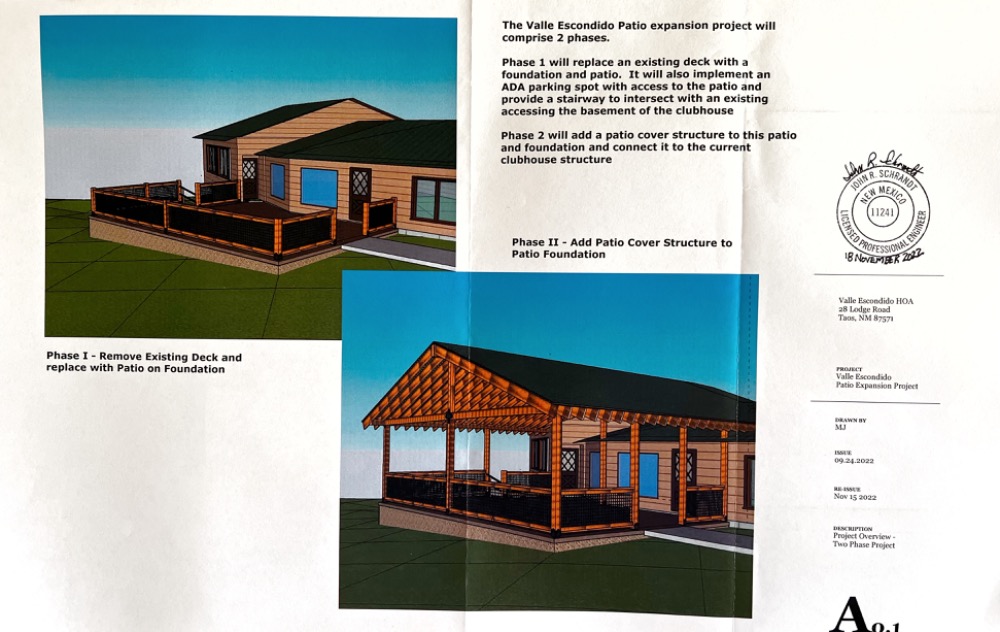 ________________

The clubhouse is now open for business.
Hours are 9 to 6 everyday.  Happy hours are Fridays from 5 to 9 p.m. Follow the Event Calendar to find out about more activities scheduled.
**************************

GOLFERS -  GET AN EARLY BIRD DISCOUNT ON MEMBERSHIPS

Follow this link to buy your season pass  before opening day and get an early bird discount.

**************************
The date for the final installment of your annual HOA Dues was on May 1st. 
If you are late with your payment - consider paying online.
Online Payments   New in 2023 we are introducing the capability of paying your HOA dues and Guest Fees online.  We are introducing this as a convenience to Homeowners. We also hope it will lead to more efficiency in processing payments in the longer term. Please give it a try. Just select the link above.  As we learn from this process we will continue to look for ways to improve the convenience and efficiency of collecting fees and as appropriate broaden out to additional forms of payment.
See the Valle Online Payment Guide for Questions


******************************************

Updates on Land Clearing Grants
Click the above link to read about updates on Grants applied for last year. 
******************************************
2023 Chipper Days in the Valle
-Sat, June 3
-Sat, Aug 26


******************************************
Need Help??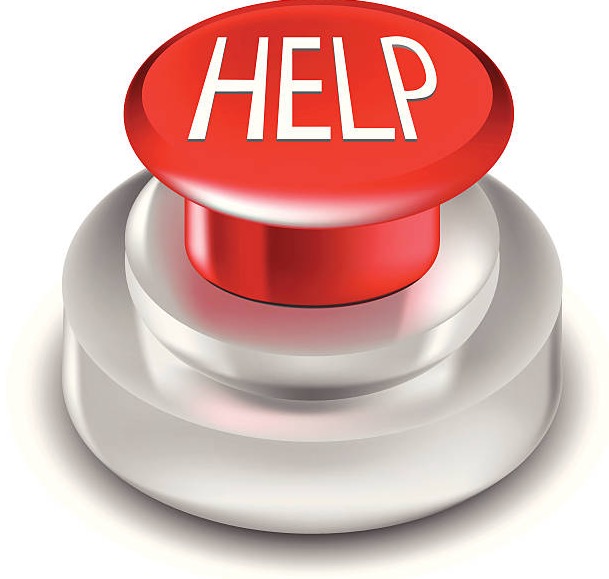 **************************
EV HOMEOWNERS FACEBOOK PAGE
A private Facebook group for Valle Escondido Homeowners' Group is now available.  Join today! 
-----------------------------
Club House
28 Lodge Road
Taos, New Mexico  87571

575-758-3475