************* Read further down the page about how you can connect with other *******
********** Homeowner's on Facebook ************

Valle Escondido, Spanish for Hidden Valley, is a northern New Mexico community nestled in the Sangre de Cristo mountains at an elevation of about 8500 feet. The community is made up of permanent and part-time residents with a variety of interests and backgrounds who share a love of t
his place. Besides the beautiful scenery and weather,  Valle Escondido is a perfect place for golf and has a nine-hole course which is open to the public. The "walking-only" course is great for all levels of players. Watering is restricted to the tee boxes and the greens, leaving the fairways to rely on mother nature for water. The whole course is groomed and maintained to insure it plays as well as possible. This type of maintenance respects the environment as well as the history of the sport.  The Clubhouse, with a full bar and a deli operation, is a welcome oasis after a round or anytime you want food, drinks and fun.  Come play with us!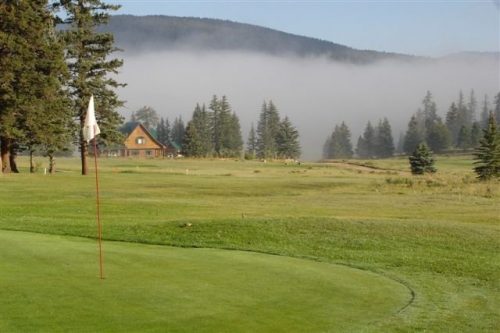 The Winter Mountain Monitor is now on line.

Click Here

There's an new Valle Escondido Facebook Page
in the Works!
While we have a Valle Escondido Golf page for the public to access, the new page being set up by Wanda McPherson is PRIVATE for our Property Owners' only. We are so thankful she is willing to take on the task. This will be a great way for "just" the Valle crowd to share things with each other. We have a lot of new members in the Valle and this could be a great way to connect even when we are away from the mountains! Let's look at the highlights. 

If you would like to join this group, send your email address and your cabin address to:  

[email protected]

You can also use the Join the Group link on the webpage. See information below. 
You can send photos to Wanda so she can change the page images frequently. We can share ideas, stuff for sale, fun things happening.
What we would like to skip are: Political postings. (They will be removed)
Treat everyone as you would like to be treated. 

If you are not on Facebook, we are sorry. We are unaware of another platform we can use to accomplish this goal. Much of this same information will also be on our webpage - just not in such a timely fashion.  
link to the page:      https://www.facebook.com/groups/778856652919562  

You may also type in Valle Escondido Homeowners' Group in the FB Search window. 


________________
The Firewise Committee also has some helpful links to  fire safety 


Click Here.




______________________________



      Click here for

a

Map

 

of the area.



 For information about what is happening in the
Taos Canyon neighborhood visit
http://www.taoscanyon.org


Stay current on Valle Escondido Golf Course and Clubhouse events by subscribing to our email list.




  HOMEOWNERS' INFO 
Check the white board outside the clubhouse for the slash pile status.   

QuickLinks

Click

Homeowners

under

Pages

at the top right of this page for more info