Firewise Community Info

If you have questions about Firewise Community activities, 

please email our
Firewise Committee.
For more information on Fire Closures visit:
www.fs.usda.gov/alerts/carson/alerts-notices

Click here to learn more about staying safe in smoky conditions: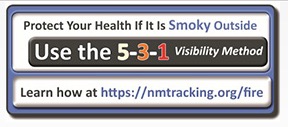 Click on Tips to Help Keep Homes from Igniting in a Wildfire to learn more about how you can protect your home and yourseilf in the event of  a wildfire.  Also, Your Home Can Survive  a Wildfire.