Firewise Community Info

If you have questions about Firewise Community activities, 

please email our
Firewise Committee.



Luna Fire Update: 



You can go to the following links to learn more about the Luna Fire. If you return to this page to get updates, you might have to refresh your browser for the latest information. 
For more information on Fire Closures visit:
www.fs.usda.gov/alerts/carson/alerts-notices

Click here to learn more about staying safe in smoky conditions: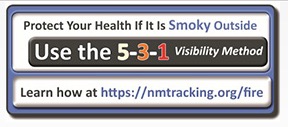 Click on Tips to Help Keep Homes from Igniting in a Wildfire to learn more about how you can protect your home and yourseilf in the event of  a wildfire.  Also, Your Home Can Survive  a Wildfire.