FIREWISE DOCUMENTS
The above documents are used by residents to record the hours they have spent working to help maintain our Firewise community. Each year we must show how we are continuing our efforts by cleaning up around our homes, participating in chipper days, and attending meetings to learn more about Firewise and its benefits, etc. Click on them to print as you need.  **These are provided for you to fill out when you participate in a Chipper Day at the clubhouse.  In addition, after you make improvements to your home or land, please submit a completed form to Suzanne Miller in person or by email:  [email protected].  This information keeps us qualified for annual recertification as a nationally recognized FireWise Community!   (If easier, you can also email Suzanne with your information, and she will complete a form for you).  




At the bottom of this page you will find the
2022 Valle Escondido Community Wildfire Risk Assessment

The attachment is a forest assessment that is a requirement for our FireWise recertification.  It is important to know that we are rated "high" risk and that removing vegetation is the single most important think homeowners can continue to do. (Some things we cannot change, like topography.
******************************************************

You may:
take your slash/pine needles to Taos County Landfill (Taos Dump). Check their website for current hours and any restrictions, and be sure to take your "dump card."
-Check Rio Fernando Fire department website regularly for updates (https://rffd.org/)
READY
-

SET

-

GO!
New Mexico has a plan called READY - SET - GO!, which provides information to help you prepare and be ready for wildfires. You can access this information by
clicking on the picture below
. Understanding the terminology and messaging coming your way will make things easier for you. The guide may also be found on the FIREWISE page.
We've spent years working on preparedness in our area. Please take advantage of the material in this guide to help yourselves be prepared if the worst should happen.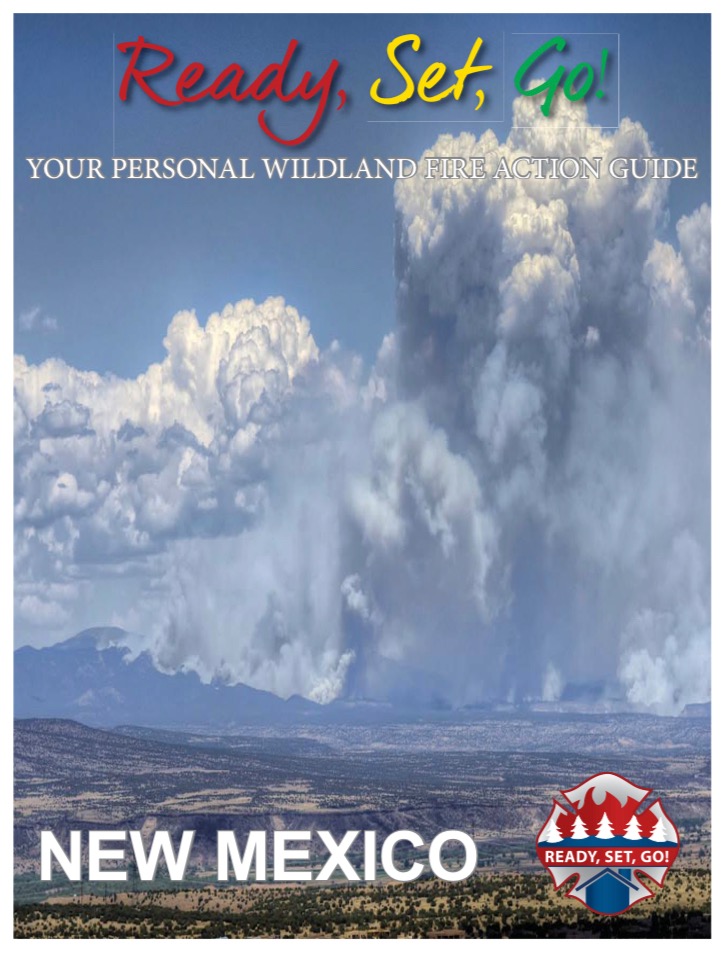 UPDATE ON LAND THINNING GRANT
Announcements about funding on the Lot Clearing Assistance Grant in expected in July or August. If we are successful, the selection committee, after determining where funding would be best spent, will notify landowners that applied, and also request letters of commitment for joint treatment development of land at that time.

I. READY: Create and maintain defensible space and "harden" your home against flying embers.
II. SET: Prepare your family and home ahead of time for the possibility of having to evacuate. Ensure you have a plan of what to take and where to go. Ask friends or relatives outside your area if you would be able to stay with them, should the need arise. Check with hotels, motels and campgrounds to learn if they are open. Stay up to date with these websites:
III. GO!: When wildfire strikes, the response plan for Valle Escondido for each incident may be different. Instructions will be based according to the location of the fire and the agency in charge (local, county, national). Initial information may be on websites, but we must also rely on door-to-door evacuation instructions from the agency in charge.  Depending upon the fire incident, this might include:
•
Shelter in Place - in your home
•
Shelter in Community – at the clubhouse, on the golf course, in a pasture, at the fire station
•
Evacuate – leave Valle Escondido by a certain time

Complete information about READY, SET, GO! can be found at:
ACTION GUIDE
_____________________________
Watch these videos:
_____________________________
Uploaded files below for additional information: